Christmas Break will begin at the end of school December 16, 2022. Classes will resume: on January 3, 2023.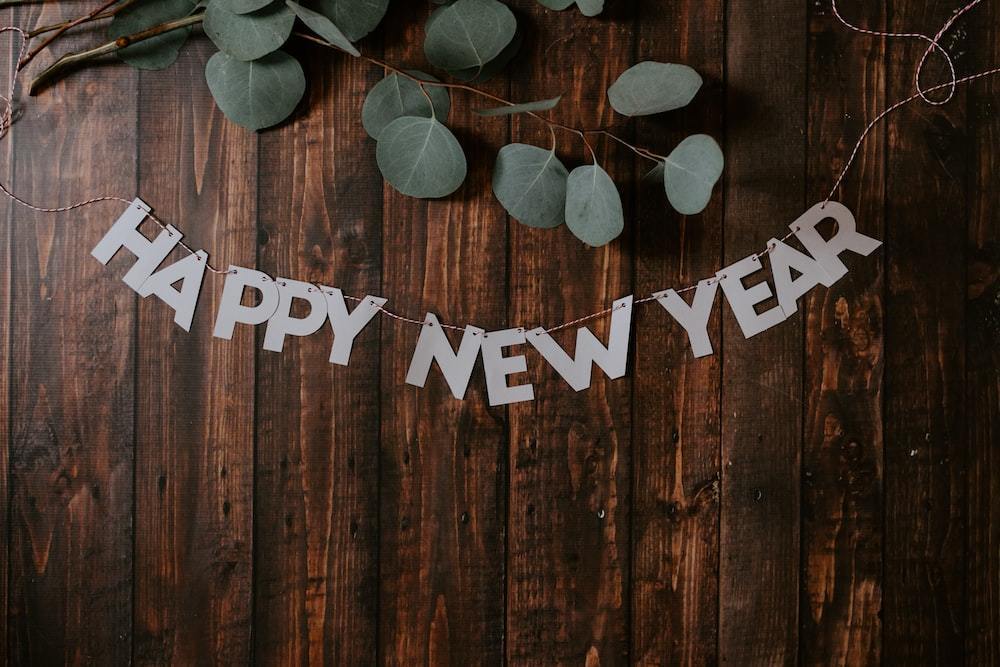 Tomorrow please don't forget to come out and support your 3rd and 4th grade basketball teams as they take part in the Norwood Festival. The festival games will begin at 3. The Norwood girls play at 5, the boys will follow at 5:30. Go Hornets 🐝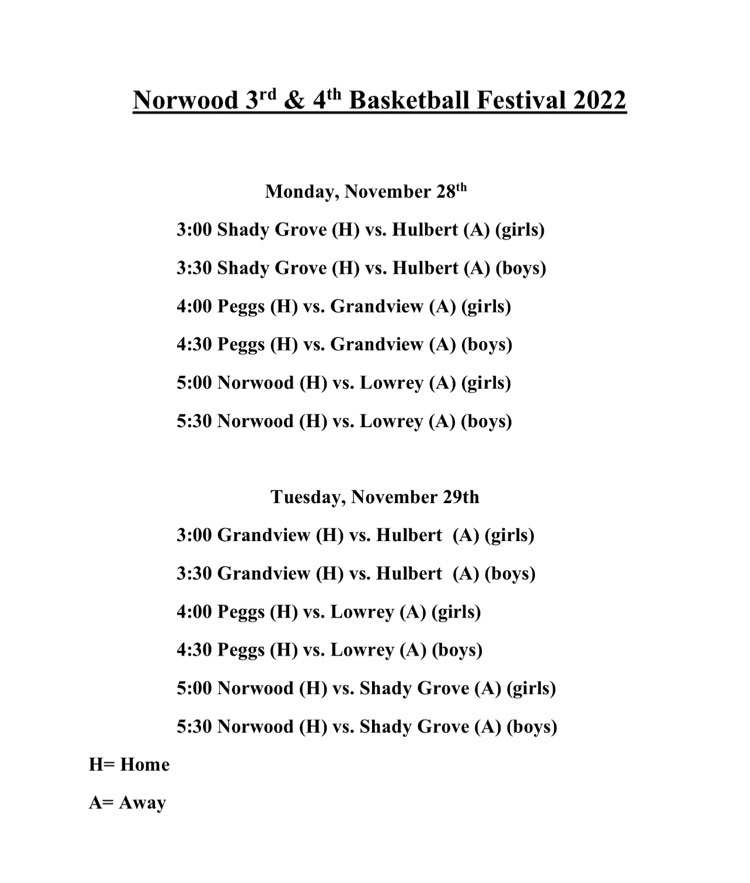 Tomorrow please don't forget to come out and support our 5th and 6th grade basketball teams at 10:30, as they take on the Lowrey Lions. Admission will be $3 for adults and $2 for students. We will also be having a concession. The 7th and 8th grade basketball teams will also be traveling to Hulbert to finish up the Hulbert tournament. The boys will play at 3:30 for the consolation championship and the girls will follow at 4:20 for the 3rd place game. Go Hornets! 🐝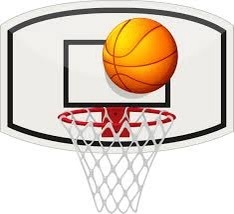 Our 8th Grade Class is taking orders for Blue & Gold Sausage, Bacon & Chicken at this time. Money is due on Monday morning November 28th after the Thanksgiving Break.

SPORTS PICTURES!!!!! If you would like to purchase Softball or Football pictures please fill out form and return it with correct payment by Friday, November 18, 2022. Packages will include 1 Memory Mate with team and individual picture and 4 wallet pictures for $10.00/package/sport. Students Name:________________________________________ Grade:____________ Softball: _______________$10.00 Football:__________________$10.00 Total Payment:________________________

Angel Tree presented by ROHC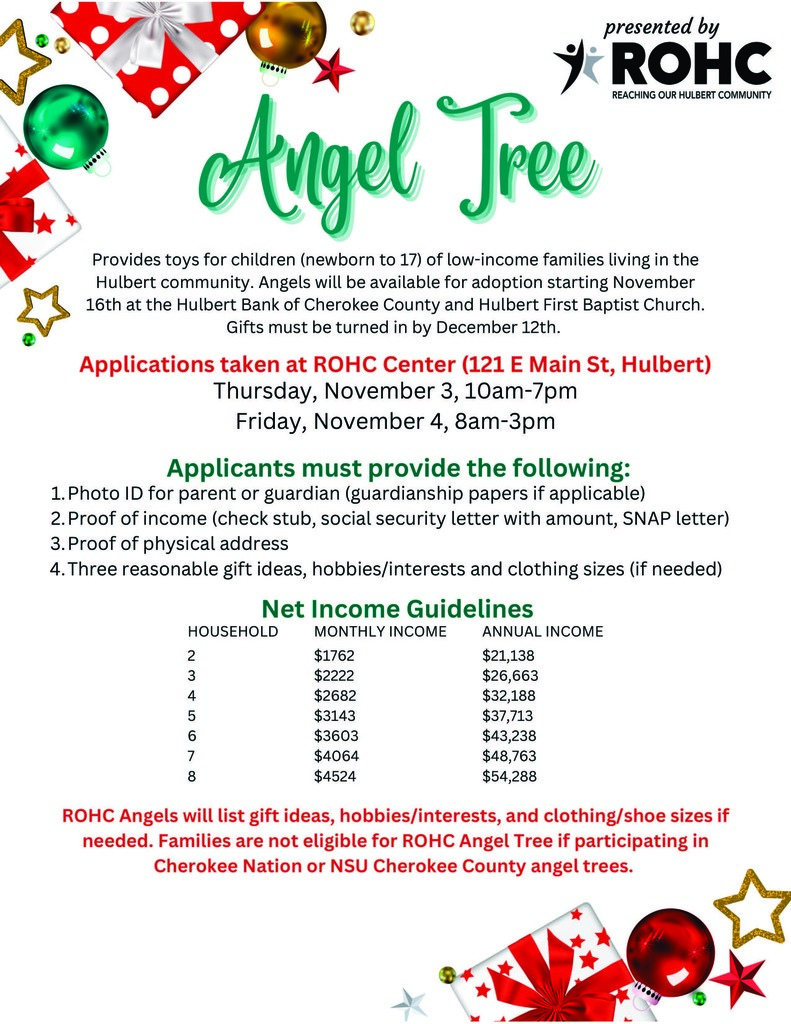 Angel Tree 2022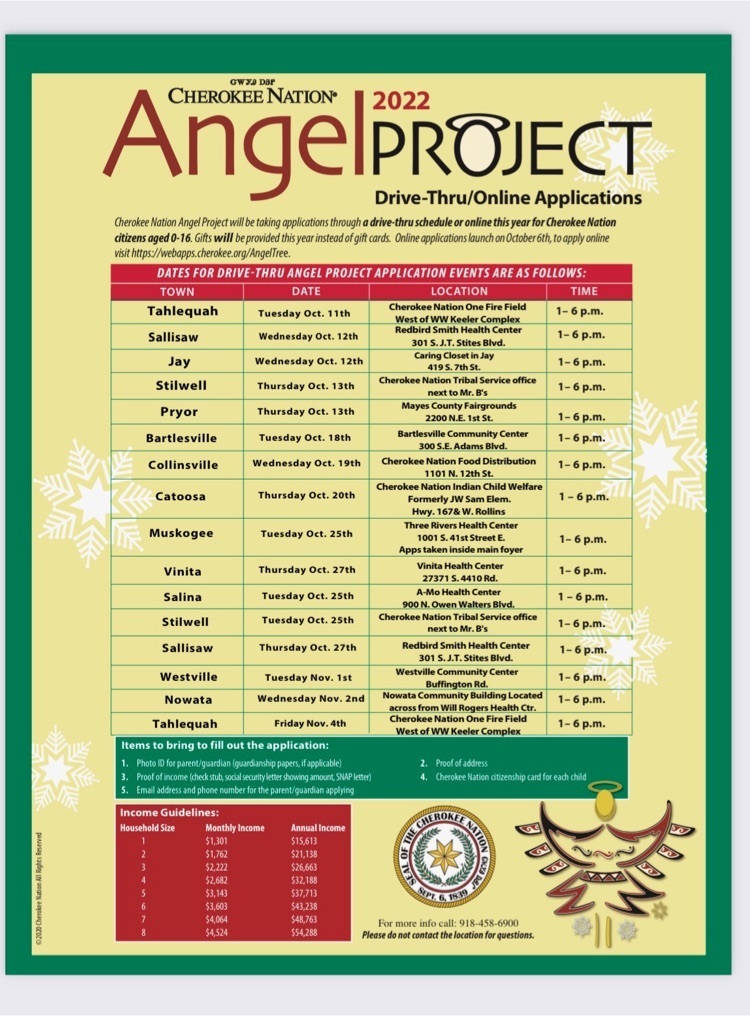 The Norwood Book Fair recently concluded and it was a HUGE success. Our students truly enjoyed it. A special Thank You to Mary Smith and Mia Boeken for coordinating this event.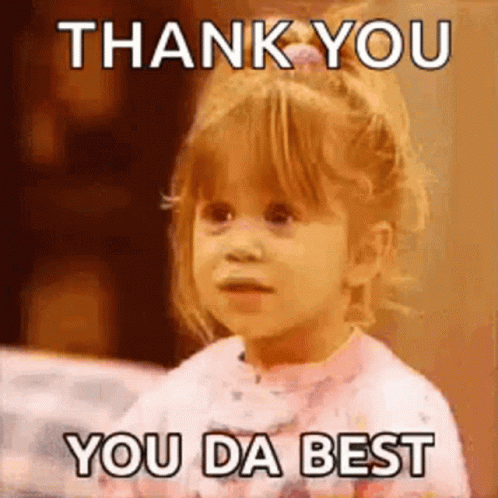 A huge thank you to Cherokee County Commissioner Chris Jenkins for doing his part in keeping our kids and patrons safe by repainting our intersection, entryway and parking lot.