EDIT MAIN
Welcome to Norwood School
Go Hornets!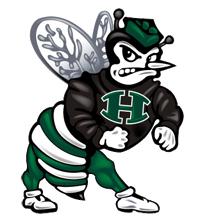 NORWOOD FALL FESTIVAL
FRIDAY , NOVEMBER 1, 2019
Parents,
Our Norwood Fall Festival will be, Friday, November 1, 2019. We are partnering with the Norwood Fire Department to sell raffle tickets on (4) Grocery boxes valued at $250.00.
We are asking our students to bring non-perishable items for the baskets and to sell at least 10 tickets.
Tickets will be $1.00.
The Fire Department will provide a turkey and a ham for each box.
The Fire Department will also sell a minimum of $1,000.00 worth of tickets.
ALL PROCEEDS WILL BE USED FOR OUR STUDENTS CHRISTMAS GIFTS.
In addition the Norwood Fire Department will reward the top overall ticket seller with the following prizes:
1st place - $100.00 gift card
2nd place - $50.00 gift card
3rd place - $25.00 gift card
They will also provide a pizza party for the class that sells the most tickets and for the class that donates the most items.
The drawing will be held Friday, November 1, 2019 at the Norwood Fall Festival.
Norwood School would like to thank the Norwood Fire Department for being so gracious to our students.
Let's all get behind this project and help our students have a great Christmas.
Thanks,
Keith Fisher, Superintendent
Norwood School
NORWOOD T-SHIRTS
ORDERS ARE DUE ON MONDAY, OCTOBER 14, 2019
GROCERY BOX RAFFLE TICKETS
STUDENTS CAN STILL SELL GROCERY BOX RAFFLE TICKETS, IF NEEDED STUDENTS CAN ASK TEACHERS FOR MORE TICKETS. THEY ARE $1 A TICKET, CLASS AND PERSONAL REWARD WILL BE DETERMINED BY NOON, FRIDAY, NOV 1.
TICKETS WILL BE SOLD DUING THE FALL FESTIVAL BEFORE THE DRAWING
GROCERY BOX SUGGESTED ITEMS FOR DONATION
JARS OF SAUCES COOKIES CAN GOODS BAKING GOODS CEREAL HOT COCOA
PASTA NOODLES RICE DRY BEANS PUDDING/JELLO CHIPS SPICES
POPCORN OATMEAL JELLY SNACKS CRACKERS PANCAKE MIX
PEANUT BUTTER SYRUP FROSTINGS COFFEE CREAMER FROSTINGS
CANNED MEAT BOXED MEALS BAKING MIXES MAC & CHEESE
NORWOOD FIRE DEPARTMENT WILL MAKE 4 BOXES AND WILL PROVIDE TURKEYS AND HAMS FOR EACH BOX.
DRAWING WILL BE HELD NIGHT OF FESTIVAL
NORWOOD FALL FESTIVAL
FRIDAY, NOVEMBER 1, 2019
6:00 TO 8:00 P.M.
THE NORWOOD FALL FESTIVAL WILL BE HELD ON FRI. NOVEMBER 1, 2019 BEGINNING AT 6:00 P.M. AND ENDING AT 8:00 P.M. WE NEED DONATIONS OF M & M'S PLAIN AND PEANUT, TOOTSIE ROLL POPS, MINIATURE CANDY BARS, COOKIES, CUPCAKES, CANDY, BROWNIES, CAKES, CANDY APPLES, CAN POP AND POPCORN BALLS. THESE ITEMS ARE NEEDED FOR THE CAKE WALK, SWEET SHOP, SUCKER TREE, AND THE M & M COUNT.
NACHO CHEESE, NACHO CHIPS, FRITOES, PIES & CAKES ARE ALSO NEEDED FOR THE NORWOOD RESTAURANT.
PLEASE SEND M & M PLAIN, PEANUT, MINIATURE CANDY BARS AND TOOTSIE ROLL POPS BY WEDNESDAY, OCTOBER 30, 2019 SO WE CAN PREPARE FOR FRIDAY.
THE CAKES, CUPCAKES, COOKIES, CANDY APPLES, AND POPCORN BALLS CAN BE BROUGHT FRIDAY, NOVEMBER 1, 2019.
PIE AUCTION
STARTS @ 8:00 PM
PIE AUCTION IN THE GYM
WE WILL NEED PIES FOR THE AUCTION
ALL PROCEEDS GO TO THE STUDENTS CHRISTMAS
THEME BASKET AUCTION
CLASSROOM BASKETS FOR AUCTION
PK 'FUR' BABY BASKET
KG BONFIRE BASKET
1ST TOY BASKET
2ND FAMILY GAME NIGHT BASKET
3RD OSU AND OU BASKET
4TH SWEET AND SALTY BASKET
5TH HUNTING AND OUTDOORS BASKET
6TH THINK PINK BASKET
7TH OUTDOOR FALL BASKET
8TH ALL THINGS SPORTS BASKET
PLEASE SEND ALL DONATIONS FOR THE BASKETS TO YOUR CHILDS TEACHER.
THE MONEY RAISED FOR THE FESTIVAL AND THE BASKETS GO TO THE NORWOOD STUDENTS FOR THE CHRISTMAS SACKS AND CARDS.
STILL NEED DONATIONS FOR THE GROCERY BASKETS
BLUE AND GOLD
8TH GRADE IS SELLING BLUE AND GOLD, IF YOU NEED BACON, SAUSAGE OR CHICKEN YOU CAN CALL THE SCHOOL TO ORDER OR BUY FROM A STUDENT IN THE 8TH GRADE
ALL ORDERS ARE DUE IN THE NORWOOD OFFICE BY MONDAY, OCT. 21, 2019 AND CHECKS ARE PAYABLE TO NORWOOD SCHOOL.
ALL DONATIONS ARE GREATLY APPRECIATED AND ALL PROCEEDS WILL GO TOWARD THE STUDENTS CHRISTMAS CANDY BAGS AND GIFTS